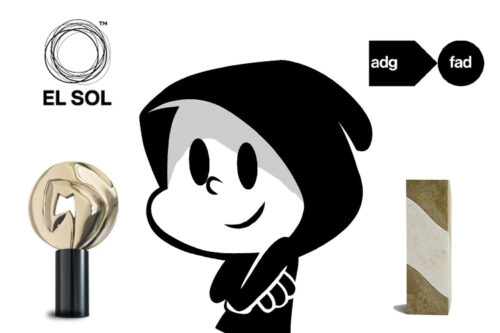 The voice of childhood, represented through Muchoyó – the great social movement in favor of children and adolescents – continues unstoppable and accumulates success after success.  The campaign, behind which are Zinkia, the publicist Jorge Martínez, together with Arena Media, CØLLAGE, Hype Agencia and F33, and "The Children's Revolution", has obtained two new awards that recognise its creativity and its social impact. It thus adds to its list of winners a Golden Sun in the 37th edition of "El Sol" – Ibero-American Advertising Communication Festival – in the category of Sustainable Development, with the Empresa con Impacto (Company with Impact) award. This award recognises ideas and actions that have a positive impact on the world and society.  The new edition of El Sol 2023, held in Malaga, handed out a total of 12 grand prizes to recognise the best advertising projects and creativity in the past year.
Muchoyó has also triumphed at the ADG Laus Awards, recently held in Barcelona, where it was recognised with five awards, including a Grand LAUS, one of the four major prizes awarded by the great event of design and visual communication, 3 silvers and a bronze:
GRAND LAUS for Advertising

SILVER in Animation, Motion, VFX & 3D

SILVER in Audiovisual Advertising

SILVER in Animated Corporate Identity

BRONZE in the Laus Aporta Category
Organized by the Association of Art Directors and Graphic Designers of the FAD, the LAUS awards are the big event for graphic design and audiovisual communication.