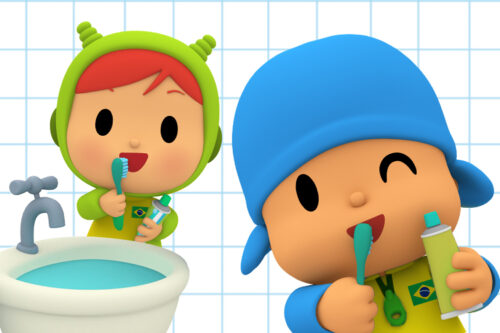 Pocoyo continues to expand its list of licensees in Latin America this year. Brazil, for its part, is one of the main markets in which the brand is growing strongly.
With the agent in this territory, Lotus Marketing Global, Zinkia has just closed a new licensing agreement with the hygiene and personal care firm Vintage Candy Cosmeteria LTDA. This line includes an extensive list of products based on Pocoyo, among them, shampoo, conditioner, toothpaste, repairing cream for diaper rashes, vitamin supplements-jelly beans, etc. Also in Brazil, Zinkia has renewed its agreement with Green Comercio Internacional LTDA, a firm specializing in oral hygiene.
Both companies join other partners in the country such as the toy stores Brinquedos Cardoso and Monte Líbano, Grendene (footwear), KN Artes (children's party decoration products), Grao de Gente (decoration of rooms and rooms for children and babies and others accessories and children's clothing).