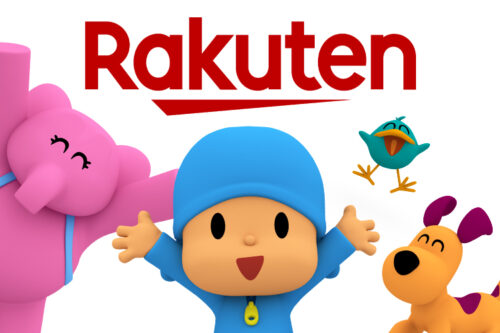 Rakuten TV once again relies on Pocoyo for its offer of children's content. The Spanish platform of VOD and Zinkia has renewed the broadcast contract for the series which, for Spain, includes seasons 1, 2, 3, and seven special episodes.
Rakuten TV is one of Europe's leading Video-On-Demand platforms that combines TVoD (transactional VOD), SVoD (subscription VOD), AVoD (VOD with advertising) and FAST (free streaming TV with advertising) channels to deliver a content universe that simplifies the user experience as much as possible.
Rakuten TV is available in 43 European territories and currently reaches more than 110 million homes thanks to the remote control button and its pre-installed app for devices from leading manufacturers of Smart TVs.
For its part, Pocoyo is one of the children's animation series with the largest presence on VOD platforms as well as on open and cable TV.