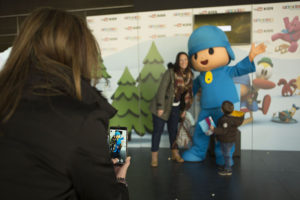 Pocoyo's new season premiere celebrated in theaters was a total success! The event took place last Saturday November 19, simultaneously in Madrid, Barcelona, Sevilla, Valencia and Andorra.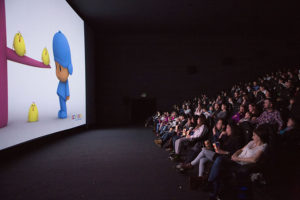 The guests who attended the event could watch two new episodes before having it on YouTube Kids. The new series will launch November 25 exclusively on YouTube, through the app YouTube Kids.
People had a great time taking pictures with Pocoyo and enjoying the new series. The guests got their tickets thanks to a Pocoyo's Facebook page promotion.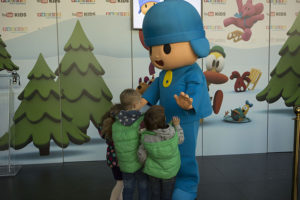 Miguel Vallarades, Zinkia's president and Alberto Delgado, Zinkia's CEO, were at the premiere. Both had very positive words about the new season. They expressed as well, their excitement about this new chapter for the company.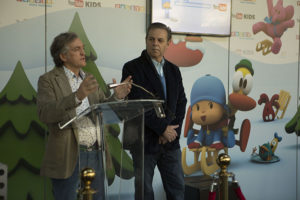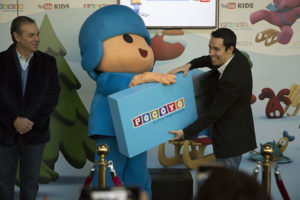 We experienced a unique and funny moment when Pocoyo gave the USB that contained his new season to Elías Moreno, YouTube strategic manager.
"This launch stresses Zinkia's commitment to develop quality content for YouTube Kids, a platform that is constantly growing and becoming a favorite destination for Spanish Families", says Moreno.