Once again, Pocoyo has become one of the great ambassadors of the Christmas holidays. Hand in hand with RTVE, he has not missed his usual appointment with the Three Kings Parade in Madrid (Spain), on January 5 to welcome the arrival of the Three Wise Men.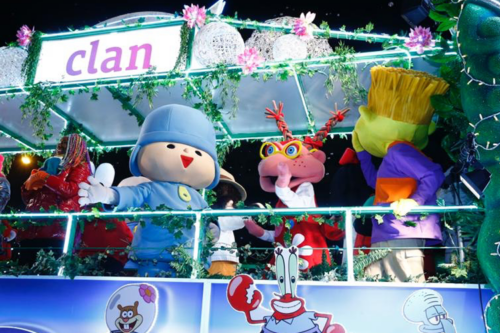 Along with other emblematic characters from the Clan universe, Pocoyo has been one of the great attractions of this year's RTVE float, with peace as a backdrop and as a universal symbol of union between peoples. A message of peace in times of war, especially in solidarity with the Ukrainian people.
Star of the Madrid Wax Museum
Magic and illusion also arrived at the Wax Museum in Madrid last Christmas. On January 2, 3 and 4, Pocoyo delighted the little ones in the "Imagine Room", dedicated to children, which welcomes the new stars of the Museum: the figures of Pocoyo, Pato and Elly. Those who visited the museum during these dates were able to meet Pocoyo "in person", which has already become one of the main attractions for children who visit the Museum.