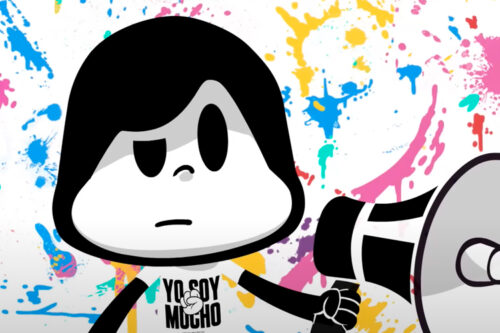 The animated character, Muchoyó, leader of the social movement in favor of children, The Children's Revolution, already has more than 8 million views and 600,000 reactions on his social networks in his first month. On Tik Tok, the figure has been especially significant with more than 1,400 ticktoker videos featuring Muchoyó's song and 23 million video views with the hashtag #Muchoyó.
These results make Muchoyó the most popular animated social leader among Generation Z, a very important group for the six global organizations that help children united in The Children's Revolution (SOS Children's Villages, Educo, Plan International, Save the Children, UNICEF Spain and World Vision) and for Zinkia, which creatively signs this project.
Since its inception, Muchoyó has aimed to raise the voice of children and adolescents, in addition to raising awareness in society about the importance of fulfilling the fundamental rights of children. He does it through his own video clip, with a claiming and groundbreaking language, and a black and white aesthetic. The piece begins a fictional journey through a world dominated by injustice and lack of rights, in which serious problems such as child labor, sexual violence or armed conflicts are drawn. And discrimination through reading of his manifesto.
Muchoyó is wearing a T-shirt that reads "I AM A LOT", a play on words with his name with which he claims to adults that his height and age are no reason not to take him into account and respect him. The movement puts up for sale a collection of t-shirts, in children's and adult sizes, to raise funds for child care projects of the six global organizations of The Children's Revolution. Muchoyó's t-shirt costs 20 euros and is available at Correos Market and at all Correos offices, which have supported this initiative since its launch.
Funds will also be mobilized through the music of Muchoyó, the anthem of the movement that is available on all music platforms, and that exceeds 100,000 listeners on Spotify. The song has been composed by the young rapper from Alicante, Nuria García, a.k.a. NG, in collaboration with SFDK, one of the most influential hip hop bands of the last 25 years in our country.