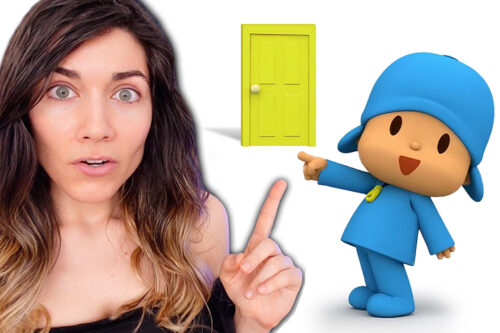 Pocoyo, in addition to being one of the most successful Spanish animation series among children and being an educational and values ​​benchmark for the little ones, is now also a clear example for the world of architecture.
It is not a statement that we make from Zinkia, but rather that was recently published by Ter (Esther), a brilliant 27-year-old Spanish youtuber and architect by profession, with more than a million and a half followers and a cheeky and intentionally informal style, but surprising and captivating in its exposition.
Pocoyo, full of camera turns and many other techniques, as well as a masterful use of space, depth in design, perspectives and different framing, proves to be in its four seasons a true lesson in design and architecture, according to the influencer. In just over two weeks, the analysis of Pocoyo published on his YouTube channel has generated numerous reactions: more than 800,000 views, 50,000 likes and 2,500 comments; a great movement that has revolutionized the networks beyond its followers.
Pocoyo, with 20 years of history, once again demonstrates why it is a clear benchmark in Spanish animation and now, also in architecture and design.