If you want to read the article in English please click here
Del 6 al 10 de diciembre, se llevó a cabo la feria infantil más grande de Madrid, Juvenalia, en la que por primera vez estuvo presente Pocoyo con su nueva amiga Nina en un stand propio, para cultivar sus deseos de Navidad con sus pequeños grandes fans.
En el stand, decorado con la temática de Navidad del mundo de Nina, se realizó un taller llamado "Siembra tus deseos de Navidad con Pocoyo y Nina" en el cual cada pequeño que participaba podía escribir sus deseos de Navidad en un papel semilla, para luego cultivarlo en una pequeña maceta de cartón reciclable, la cual se llevaban a casa y así podrán ver como sus deseos se convierten en una hermosa planta.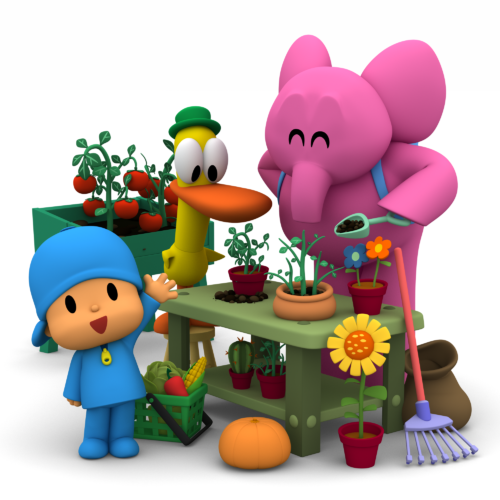 Los niños también tuvieron la oportunidad de conocer en persona a Pocoyo y a Nina, tomarse fotos con ellos y pasar un rato divertido con los personajes.
También se realizaron sorteos en el que los niños tenían la oportunidad de ganar una serie de productos de Pocoyo y Nina que consistían en:  un peluche de Pocoyo abracitos y un peluche de Nina, de Bandai; La primera biblioteca de Nina y el piano de Nina, de Planeta; un conjunto de ropa para bebé de 0 a 3 meses, de Ditexmed; una figura de Pocoyo y una figura de Elly, de Comansi; y un pack de Pocoyo de higiene dental para niños, de PHB.
Además, todas las personas que se acercaron al stand de Pocoyo y Nina, recibieron de regalo un DVD de Pocoyo y sus amigos, de Big Picture.