Si quieres leer el artículo en español haz click aquí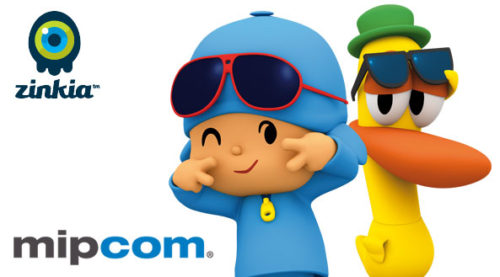 Zinkia has been present once again at MIPCOM 2017, the largest international content and entertainment market that took place from the 16th to 19th of October in Cannes (France).
Zinkia presented the most innovative projects in which the company is working on were announced. Amongst them is the launch and development of Nina and Roberto, the new characters of season 4 of the series Pocoyo, which are obtaining a notable level of success amongst audiences. Nina, a tiny girl who lives in nature, was one of Zinkia's big bets for the market.
Currently, we can see Nina and Roberto via YouTube's official Pocoyo channel and YouTube Kids app, and since its release in November 2016 has recorded more than 200 million views.
With a network of 22 channels and broadcast in 18 languages, Pocoyo also has thousands of videos on YouTube, 6 million subscribers and a cumulative number of over 10 billion views.