Pocoyo will be celebrating his 11th birthday with the big '7117' party
Pocoyo's birthday is getting close! He will turn 11 on January 7, 2017 and we are preparing a big party to celebrate it!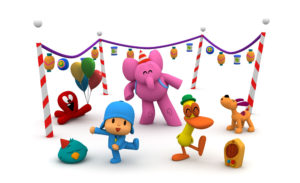 His 11th anniversary happen to be a very special date: 7-1-17, as we like to call it '7117'. This unique event will take place right after Epiphany day and we hope a lot of kids can join the celebration.
To get warmed up before the day, Zinkia is organizing  a lot of activities, games, contests and much more surprises.
Pocoyo will be surrounded by his fans and loyal followers to have one of the most epic birthdays ever. It will be a day to remember, for sure!