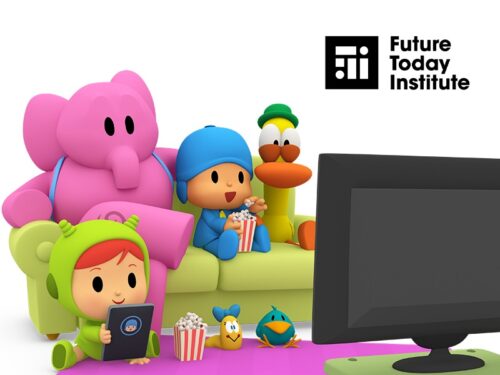 Pocoyo's presence continues to grow in North America. Among the latest news, we have the agreement reached by Zinkia with Future Today, a leading family content distribution company that operates with the main streaming platforms, such as Roku, Amazon Fire TV, Apple TV, Comcast Xfinity, etc.; as well as for web, mobile devices and VOD platforms.
The alliance between both companies includes the launch of "Pocoyo World" through Roku for the United States and Canada. The channel offers 182 episodes starring the character, who celebrates his 20th anniversary this year, including music video clips.
Latin America and the United States are currently the most important markets for Zinkia and this agreement reinforces the presence that Pocoyó already had on other platforms, consolidating itself as one of the most promising brands on the continent.