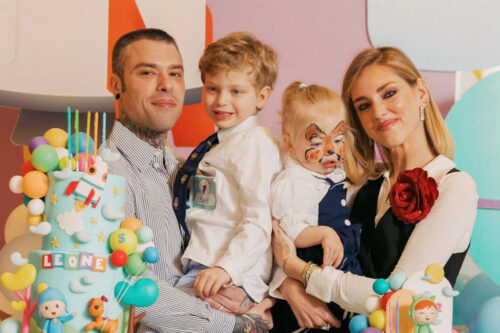 The "Ferragnez", one of the best-known Italian families in the world made up of the influencer Chiara Ferragni and her husband, the singer Fedez, have celebrated the birthday of their two children, little Leo and Vittoria, with a themed party in which Pocoyo was been the guest of honor. The little ones celebrated their fifth and second birthdays, respectively, and both Chiara and Fedez wanted to share the celebration on social networks with all their followers. Every year they celebrate a joint party for the little ones since the two were born on very close dates, Leo on March 19 and Vittoria on March 23.
The Italian influencer and the famous rapper have surprised their children with a stage in which all the characters from the series were present, and a personalized snack that included two large cakes that recreated their favorite cartoons. A high-class birthday, in which the little ones were able to share their big day with all their friends dancing, playing and enjoying all the magic of the Pocoyo world.
The success of the party has been such that it has filled many pages of prominent publications around the world. We cannot be more satisfied to see how Pocoyo crosses the screen and becomes the undisputed protagonist of great children's celebrations.