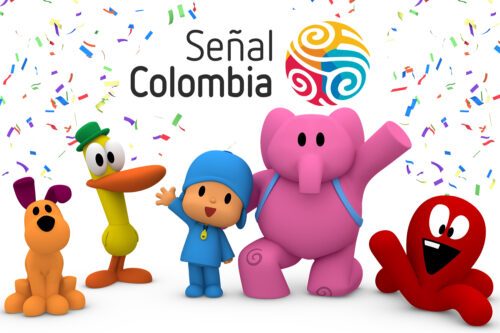 Pocoyo is one of the most beloved characters in all of Latin America and especially in Colombia. A good example of this is that Señal Colombia, the national public educational and cultural channel, once again bets on the series. The series, which has already been broadcast for eight years, returns to this television with the episodes of its first three seasons, as well as specials and songs.
In this way, Pocoyo reinforces its audience in Colombia, where it is broadcast on the Cartoonito channel, and through different digital platforms such as HBO Max, Netflix, Amazon Prime Video, Playkids, Claro Video and Edye. In addition, Pocoyo is one of the child stars on YouTube, where it has grown by 14% in the last year and has more than one and a half million subscribers and more than 11 million views.
New licenses
A success that is also transferred to the Colombian license market. Within this chapter, Unitoys, licensee of kitchenware and tableware, and Penguin Random House, which this year has become the new Zinkia licensee for Pocoyo editorial products in the country, stand out. Penguin Random House  is also the Master Publishing Licensee for Spain, Portugal, the United States and other Latin American territories such as Mexico, Argentina, Peru, Uruguay and Chile.