Pocoyo is one of the latest stars to join the program list of the Disney + channel. The four seasons of the series are already being  broadcast in England, Spain and Portugal. Other territories such as France, Italy, Germany, Austria and Switzerland have also released the first three seasons, and in the coming months this content will be available in Belgium, the Netherlands, Luxembourg, Denmark, Finland, Norway, Iceland or Sweden.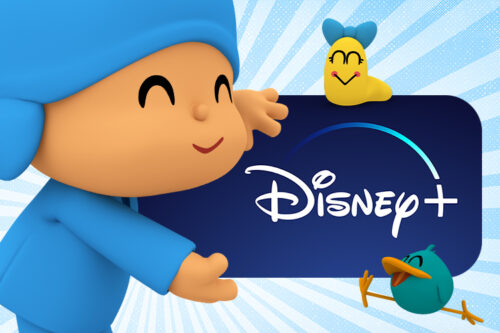 The character joins the Disney+ catalog, which continues to grow with its commitment to movies, series, documentaries and specials.
Without a doubt, this is a milestone for the growth of Pocoyo in Europe, where it was already present through open channels such as Clan in Spain, Panda TV in Portugal or RAI Yoyo in Italy and on other VOD platforms such as Amazon Prime Video, Netflix or HBO MAX.
Zinkia, producer of the series, is already immersed in the production of the fifth season of the series, as well as various special content, which will be released in the coming months.