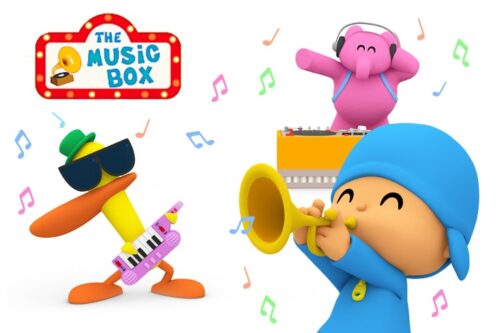 Pocoyo renews its offer of apps with new applications in the main download stores such as the App Store and Google Play, with the aim of offering new experiences to our little ones, improving the interaction and functionalities of the different proposals, without forgetting security and the privacy of the contents.
Among the latest developments, the incorporation of Pocoyo Piano for Kids stands out, a new application that allows learning sounds and musical instruments from childhood. For the little ones, music is an excellent tool and an essential element in development and learning. It allows to develop and improve visual memory and a greater capacity of attention.
Pocoyo Piano for Kids has four game modes available.
 Musical Instruments Set. The little ones will find several instruments; a virtual children's piano, a xylophone, a trumpet and an electric guitar, with which they can interact and hear how the musical notes sound on these instruments.
Classics game. Led by the Pocoyo Symphony Orchestra with their friends, the little ones will be able to listen to and get closer to the masterpieces of classical music, such as Vivaldi's "La Primavera" or Beethoven's "Para Elisa", and meet the great classical composers.
Puzzles and puzzle game with the characters of the series as protagonists and that, when successfully solved, will sound to the rhythm of the melody of the series.
Set of Stickers. The sticker games could not be missing, which children like so much.
With this new app, the little ones will learn to recognize geometric shapes, visual attention and memory. They will learn to relax and have positive emotions and to stimulate their imagination and creativity. Sensory stimulation with classical music in children and babies has also been shown to be beneficial in enhancing language skills.