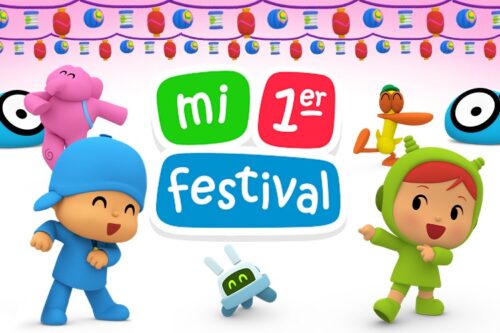 In addition to being a benchmark in the world of animation, Pocoyo is a true star on the music scene. For this reason, we will attend "My first festival", a great musical event that, for the first time, will be held in Spain, on June 11 and 12, at the Wanda Metropolitano (Madrid), at the height of the great events of the musical calendar . Pocoyo joins a roster of great "international stars", and together with his friends Elly and Pato he will perform his most famous songs. Attendees will also be able to access other activities around the central court such as face painting, trampolines, themed tents or various restoration proposals.
"My first festival" was inaugurated in 2007 in Portugal and has chosen Spain as the first international destination to continue expanding throughout Europe.
"Panda Festival", in Portugal
Another of the great events in which Pocoyo will participate this season will be in Portugal on June 25 and 26 in Maia (Porto) and on July 1, 2 and 3 in Oeiras (Lisbon).
These events, the largest children's festivals held in Spain and Portugal, will have a 20-meter main stage plus side areas, inflatables, a DJ tent, welcome areas, traveling characters and many other activities.