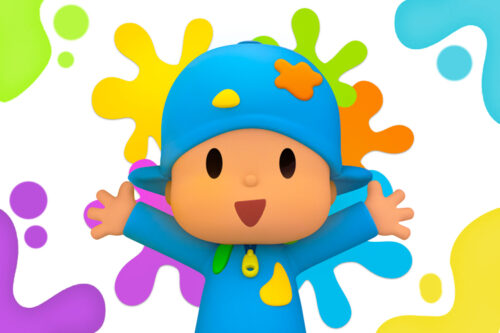 Pocoyo keeps working to renew its wide range of apps with new apps on major download platforms such as the App Store and Google Play. One of the latest novelties is the latest update of Pocoyó Colors: the app to draw and paint the character Pocoyo. This new application offers new experiences to the kids, improving the interaction and functionalities of the different proposals while guaranteeing the security and privacy of the contents.
With this new app, which is now available on Google Play and the App Store, children will be able to learn the colors and geometric shapes, and strokes of objects in a fun and educational way. An entertaining game that will allow you to give free rein to your imagination.
The Pocoyo Colors children's app has different game modes to enjoy anywhere:
"Draw and color": with templates of your favorite characters for scribbling, drawing, coloring, and writing.
"Musical Videos": with different colored songs to reinforce their learning of them.
"Strokes": with more than 30 tiles to learn and practice the correct scrolling and stroke directions.
"Create Shapes": where children will know the names of the main geometric shapes, and their number of sides and recognize them in real-world objects.
In "My World" mode, you can entertain yourself by placing the available stickers in various settings with identifiable geometric shapes. They can also make it rain and snow, or make it day and night.
The benefits of starting coloring and drawing at a young age are innumerable. Children will strengthen, among other things, their ability to concentrate, develop fine motor skills, and learn to master movements. They will even learn to relax and improve their self-esteem.