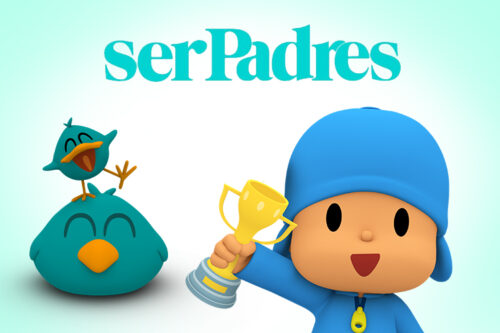 The first edition of the "Toys Awards", promoted by Ser Padres Magazine, has chosen "Pocoyo Colores Mágicos" as "Best toy that develops emotions". These awards choose the best proposals among the latest developments on the market.
"Pocoyó Colores Mágicos" is one of the main references in the range of Pocoyo products distributed by the toy company Bandai, a Zinkia licensee. In 2021 it was one of the 30 best-selling preschool toys of the year and now it receives this distinction from a jury made up of experts in pediatrics, psychology and communication.
This award reinforces Zinkia's purpose of investing in content and products with a high educational component so that the little ones can discover the world of emotions, train motor skills or promote extremely important values ​​such as sociability and friendship.