Si quieres leer este artículo en español haz click aquí
Licensing Expo, the world's largest meeting place for the global licensing industry, has begun.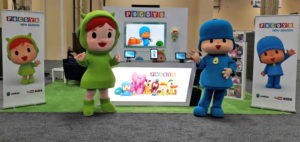 Zinkia is taking part of the Expo as an expositor at BOOTH B78. The company is showing its news: the fourth season of POCOYO, new characters, apps and future projects. 
POCOYO and NINA are attracting the attention of the participants. They are promoting the brand and they also become part of the group of most relevant characters in the Kids' entertainment industry.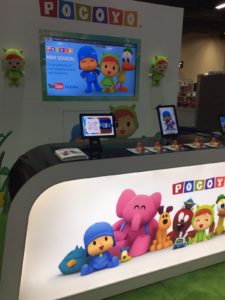 Zinkia is having meetings with the principal players of the industry, that have already show some interest in the brand, to set up collaborations and deals for future projects.
Licensing Expo, with more than 35 years of history, is the perfect place for taking the first steps and start new projects.
In the current setting, Zinkia presents its newness to reinforce the licensing commercialization of POCOYO brand, a strategic are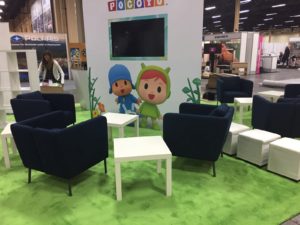 a for the company.
Zinkia looks forward to make new deals and expand its presence in the field, where it already has 150 live licensees in 32 countries.