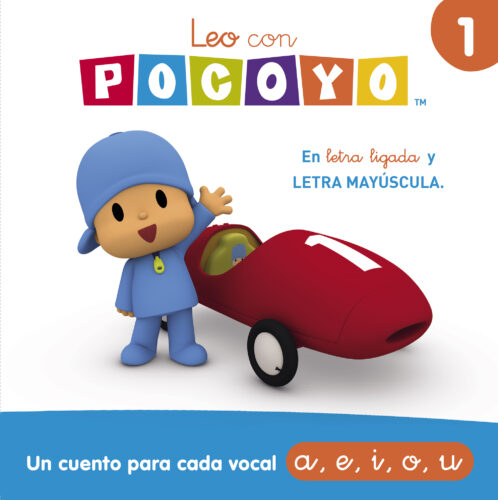 Zinkia has started 2023 in the best possible way, expanding its long list of licensees. The latest agreement has been signed with Penguin Random House Grupo Editorial, by which it becomes a licensing partner of the brand for editorial products in Spain, Portugal, the United States and various Latin American territories such as Mexico, Argentina, Colombia, Peru, Uruguay and Chile.
This alliance contemplates an editorial plan for the production and distribution of a new collection of Pocoyo publications under the Beascoa label, including first readings, illustrated stories, activity and coloring notebooks, books to learn English, etc. The first two books are already on sale, two stories with which to learn to read "A story for each vowel": a, e, i, o, u (Leo with Pocoyo 1) and "A story for each consonant": p, l, m, s, t, d, n, f, r/rr, h (Leo with Pocoyo 2).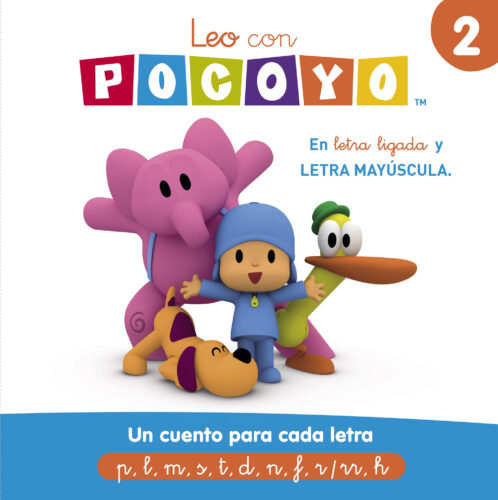 "We are very proud of this agreement with Zinkia. All children and adults know who Pocoyo is. We are talking about a character who, in addition to being very entertaining, has the goal of teaching the little ones in the house", highlights Alex Fernández, Literary Director of Beascoa, the Penguin Random House Grupo Editorial label.
For his part, Victor M. López, Managing Director of Zinkia, assures that "books are the best extension of children's content and even more so if it is preschool. For this reason, we must turn them into one more element of the game and encourage parents to share readings with their children as an essential part of their development. Penguin Random House Grupo Editorial offers us a very ambitious editorial plan and a presence in Pocoyo's most important markets, such as the USA, Spain and Latin America", he concludes.
In addition to Penguin Random House Grupo Editorial, there are Pocoyo licensees from large companies such as Bandai, Comansi or Clementoni in Spain; Brinquedos Cardoso and Grendene in Brazil; DanDee, Chenson and Indelpa in Mexico; Anthaix, Missi and Go to Market in Peru or Unitoys in Colombia. It also has agreements with agents such as Rainbow in Italy, Rights & Brands in China and Korea, La Panadería in Mexico, IMC in Argentina, AMV in Peru, Lotus Global Marketing in Brazil or Mon Licensing for Central America.
Pocoyo, which is now celebrating its 20th anniversary, has established itself as one of the children's brands with the greatest worldwide projection. Present on five continents through free-to-air television channels, cable television, VOD platforms and its OTT in the United States, it is also one of the most prominent children's contents on YouTube with more than 37 million subscribers and 6.5 billion views in the last year.