Si quieres leer el artículo en español haz click aquí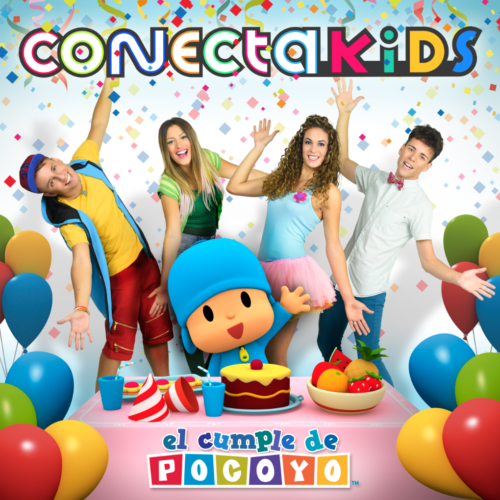 Click here or on the image to see "Loula, I won't abandon you"
This new video is included in "El cumple de Pocoyo", CKDS's last project. A CD+DVD with 7 videos in which Pocoyo and his friends interact with real life characters for the first time. In addition, CKDS are in the final stages of preparing their music show tour together with Pocoyo and his friends for the enjoyment of the whole family.
Pocoyo's millions of fans have welcomed with great enthusiasm the collaboration, which includes the following songs: "Pocoyo's Birthday", "A Wonderful Chef", "The Animals' Reggaeton", "Nina's Message", "World Tour", "Let's Go to Halloween" and the newly released "Loula, I won't abandon you".
Conecta Kids is a music group for children formed in Jerez de la Frontera by two boys, Ariel and Paul DJ, and two girls, Ana and Clara. They are 4 young professionals in the performing arts, entertainment and childhood education sector.