Pocoyo has just launched two new cologne boxes, delicious scents created by the perfumers of Natuaromatic Laboratories and inspired by the "Pocoyo World". Suitable for all ages, the new unisex Pocoyo colognes offer a soft and delicate formulation, with a low alcohol content and a tolerance test carried out on sensitive skin that cares for and protects the delicate skin of early childhood.
The new Natuaromatic Laboratories creations are inspired by Pocoyo. A fun imaginary world that shares a fresh, fun and endearing scent with its adventurous friends.
More than a fragrance: the perfect gift for this Christmas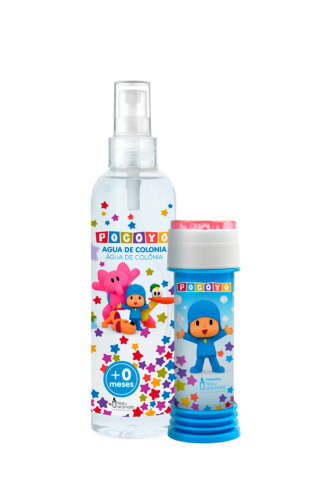 Pocoyo's Cologne and Soap bubbles the pompero of Pocoyo
This new and soft fresh fragrance from Pocoyo, from the green floral olfactory family, will delight the little ones and the not so little ones. It is presented in a case with a 150ml format that includes  60ml of soap bubbles illustrated with the characters of the series, so that children can learn to blow and let their imagination run wild.
Pocoyo & Elly's swing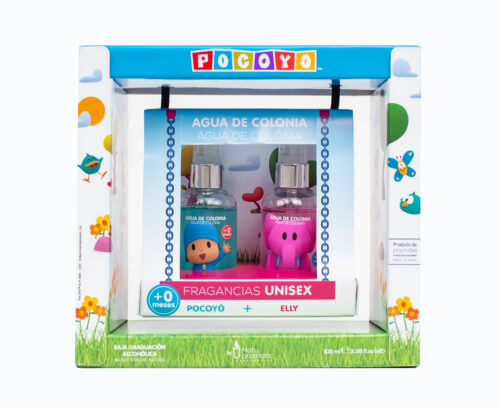 The little ones can also have a lot of fun swinging the colongies of their favorite characters with the new Pocoyo and Elly swing case. The box contains two eau de cologne, Pocoyo & Elly of 100 ml each. Pocoyo's cologne is inspired by the fresh floral olfactory family and Elly's perfume is a musky citrus fragrance. It also includes games on the sides of the case to search and find the differences or help Pocoyo and her friends find their way.
The new kits are available at more than 600 points of sale in Spain and on online sales platforms such as Amazon, Marvimundo or Primor Perfumeries and Alimerka Supermarkets.