Si quieres leer este artículo en español haz click aquí
Pocoyo's channels on YouTube hit a new record: during April, Pocoyo reached more than 262 million views on the platform. What means, almost 2.200 years of Pocoyo watched in just one month.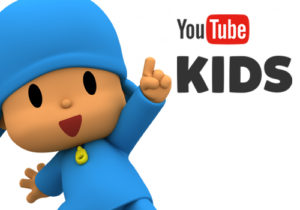 This new milestone means a turning point for the brand, Since the launching of the series in 2007 (almost at the same of YouTube's launch), Zinkia's bet in the series distribution on the platform has grown during the last years.
Pocoyo now has more than 15 channels in different languages. The brand has specialized the content for the platform to reach new audiences. Zinkia has created new art and craft series, music videos and themed content, among others.
The company's bet on YouTube culminates with the launching of Pocoyo's new season exclusively on the platform.
The interest of the series strengthens  in territories like Spain or Mexico and grows its presence in new countries like Brazil, The Philippines or Peru.
Pocoyo has become a global phenomenon thanks to the omnipresence of Google' services. The brand reaches a new audience that is changing its consumer habits. Pocoyo is a series that can be watched anytime, anywhere.