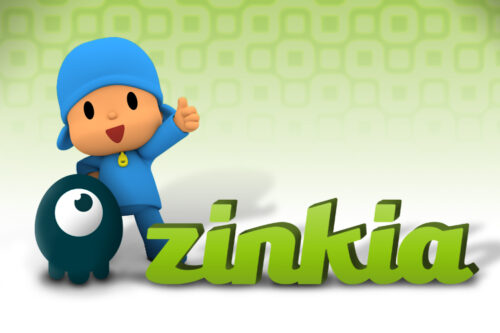 2021 has been a great year for Zinkia and one of the best for Pocoyo. The good numbers at the end of the year guarantee the success of the brand and its strength as one of the children's characters with the greatest international projection and great audience success.
On YouTube, Pocoyo has continued to accumulate record numbers over the months and last year more than 34 million subscribers were achieved worldwide, accumulating  20 million views per day with more than 6,155 million views per year, 10% more than in 2020. The success of Pocoyo on YouTube extends to 16 languages, with which it has achieved 7 Gold buttons and one Diamond button from thechannel.
In Social Media, Pocoyo is also a phenomenon with a community of more than 2.4 million followers on Facebook and 54,000 followers on Instagram. And, with last year's 15 million app downloads for both iOS and Android, the character has a cumulative total of 84.7 million downloads.
Finally, in addition to continuing to expand its presence in the programming on dozens of television channels around the world, Pocoyo content is currently available on more than 40 VOD platforms, including Netflix, HBO Max and Amazon.
Apart from the success of Pocoyo on its digital channels, Zinkia's activity in 2021 has also been marked by major milestones such as the launch of the new Pocoyo video game, "Pocoyo Party", the co-production with the Cabildo de Gran Canaria of the episode "Isla Dragon", or the agreement reached with Unicef ​​to promote the rights of the most vulnerable children. Likewise, three new properties have been added to Zinkia's brand catalog: "Bumpy: The Bear", Ghost Bros and Bugsted, after reaching an agreement with the Canary Island animation studio KOYI Talent to acquire 100% of the company.